NEWS
The US and the Unemployed – What Can Be Done?
At the time of writing, the situation surrounding employment in the United States is looking dire and with no light at the end of the tunnel in sight. According to the news release by the Bureau of Labor Statistics from May 8, 2020, there were 23.1 million unemployed in April and the number seems to keep rising. Furthermore, there are some reports indicating that there are more than 35 million people without jobs. With some states demanding they be allowed to go back to work despite the COVID-19, the question is what can the US do to help its citizens that have lost their income?
Health Scare
The healthcare system in the US has been a subject of criticism for quite some time. Even before the pandemic, with many people postponing or entirely avoiding visiting their doctor because they couldn't afford the treatment and with few procedures being completely covered by their insurance, would-be patients would have a choice between staying home or going to work sick. Now, with hospitals being overrun by COVID-19 patients, there are even more people that don't seek out much needed medical assistance because, in addition to being liable to take a financial hit they possibly can't recover from, hospitals have become risky. Not being able to afford healthcare even while employed is a sad reality for many Americans.
Rent Relief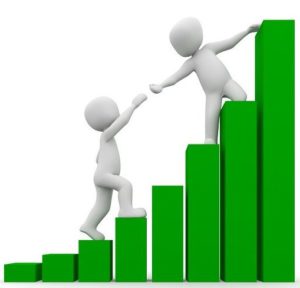 There are several programs designed to help people who are tenants remain in their apartments without facing eviction. The first one we are going to discuss is the CARES Act. In federally-backed housing, it is not allowed to serve tenants with an eviction notice until July 25, 2020 and even then there has to be a 30-day notice.
The CARES Act also offers help with financing your rent, like the much-discussed $1,200 stimulus check (provided your adjusted gross income for 2018 or 2019 is $75,000 or lower) and the expansion of eligibility for filing for unemployment of about $600 per week for 13 weeks. The last one sparked some criticism, specifically from the conservatives, because the unemployment is, essentially, more money than what the average minimum wage worker is now earning.
Problems with Stimulus and Help
The US government has issued several acts meant to alleviate the income loss from the layoffs caused by the coronavirus, including the Pandemic Unemployment Assistance program, but the problem is that the system is quickly becoming overwhelmed with the rising number of claims, along with the number of people filing for unemployment steadily rising. Another issue is that many of these systems have a ton of bureaucracy and backlogs, meaning that even those that do qualify for the assistance may have to wait for a long time before they can get their hands on the money. Landlords that have lost their income from rent have also become a problem, as some of them are looking for legal ways to get rid of the tenants that can't afford their monthly payments.