HOW TO…
Coping with Stress at Work
Stress is the silent killer and your work generates a large portion of your daily intake of it, even if your calling is your bliss. The fear of losing your job, being reprimanded for our mistakes, having a close deadline, a bad work-life balance, and many other things are liable to drive a person crazy.
It's a good thing that there are ways you can lose some of your burden at work. Here are a few tips and tricks that we've picked up over the years that don't involve yoga, synergy, or other buzz words.
Know When to Stop
Being a go-getter is great – it shows you are ambitious, dependable, and can go the extra mile whenever there is a need for that. The problem is that we are often unaware of our body's limits, especially if we are working under an adrenaline rush. It is easy to get lost in what your work and company needs and to forget what it is you need. Unless you have no other source of income and bad job prospects, know when to walk away for the day.
We are not saying that you should walk out in the middle of the workday. We are saying that you should track your health when it comes to working long hours without a break. Remember that you are a worker, not a soldier. You should not be required to die in the line of duty. No-one's gravestone says: "They've completed their tasks".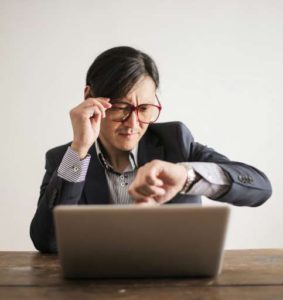 Clock Out
An addendum to this is knowing when you clock out. If you are working 9-5, that means you are not working 5-9. In other words, you should not be available for work during the time you are not on the clock. This one is sometimes hard to enforce, as we tend to strive towards being available all the time, especially if the business is dealing with clients online.
Recharge
You experience stress at home and you experience stress at your job. Both places require your undivided attention, leaving you with no 'me-time'. To remedy this, you should take half-an-hour every day before or after work to take a walk, have a cup of coffee, read a book, or just sit down uninterrupted. Turn your brain off, so that it may work better later.
Learn to Say 'No'
We don't want to disappoint our superiors, our colleagues, and our loved ones. That's why we often accept obligations we are not comfortable with. This is fine if we can take it. However, multiple obligations can be overwhelming, especially if there is not enough time in the day to complete them all.
It is important to know when to say 'No'. It is not a swear word or a sign of disrespect. It is knowing your limits and establishing boundaries. If you are juggling several important projects at once, or a really big one that requires 100% of your focus, you can't deal with additional obligations. Don't dodge your responsibilities, but don't take on those that belong to others.