BLOGGING
7 Political Blogs to Watch Out For
Politics is always a hot topic, especially in times of crisis and change. One way to cleanse your palate from the mainstream media sources is to read political blogs. Mind you, they are to be read as one would read about a new zealand betting experience or even an opinion piece – that is to say – they are informative. Whether you are conservative, liberal, or just like to read about politics, here are 7 political blogs you may want to check out.
Reddit
While not technically a blog, Reddit is a discussion platform with many different communities. It allows people to seek likeminded individuals and to engage in conversation with others. Subreddits like r/Politics, r/PoliticalDiscussion, r/PoliticalCompass, r/Liberal, r/Conservative, and others are a great way to explore the political narrative of all parties involved and to come up with your own idea of the current events.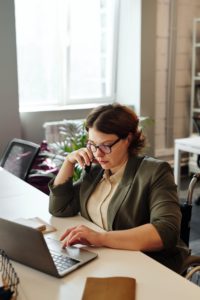 Reason
Reason is a libertarian magazine that uses sound arguments in their pieces and criticizes both the Democrats and the Republicans. They raise several interesting points about soft-ball questions, the accountability of officials, and narratives that have a few inconsistencies.
Talking Points Memo
Talking Points Memo is a liberal blog that somehow catches certain news segments even before the mainstream media. They approach each issue in a calm manner, focusing on facts and statements. Their latest posts, at the time of writing, deal with firings of inspectors general, the controversy surrounding people not wearing masks in mask-making facilities, and the bizarre epilogue of the US episode with Michael Flynn.
The Huffington Post
The HuffPost was launched in 2005 and has somewhat revolutionized blogging as a news source, fighting the previous notion that bloggers and mainstream media can have no common ground. The site is not focused exclusively on politics, but it does keep up to date with the latest events and is not afraid to criticize. It is liberal-leaning.
Michelle Malkin
Michelle Malkin is arguably the most powerful conservative blogger there is. Her blog posts criticize liberals for being too soft on terrorism, pushing narratives, and their insistence on following the CDC guidelines for the coronavirus pandemic. She is not just among the most influential conservative women but among the most influential conservatives online period.
Mother Jones
Mother Jones, or MoJo, is a magazine with posts and articles concerning culture, human rights, and, you've guessed it, politics. It was named after an Irish-American trade union activist. The website published new content more or less every day.
Boing Boing
Boing Boing is a fun site and it features its own blog. However, while some of its bloggers focus on politics, there is little in terms of finding political posts without expressly searching for them. That being said, they do have a few interesting opinion pieces.